OS Terrain 5: Shapefile Contours - GML Contours - ASCII Grid
---
Step 1: Select Location
Step 2: Alter Map Area
Step 3: Options & Buy
---
Product Information
OS Terrain 5: Shapefile Contours - GML Contours - ASCII Grid - 5km x 5km Vector Tiles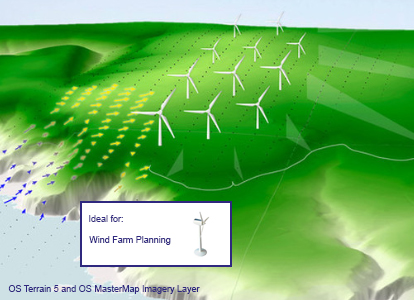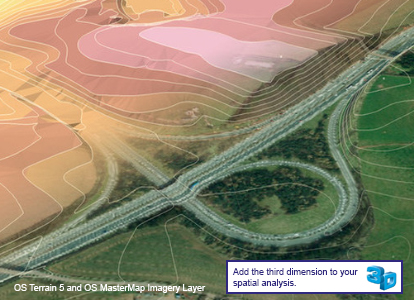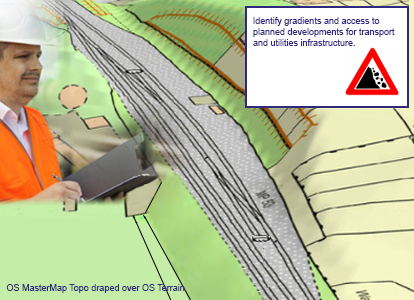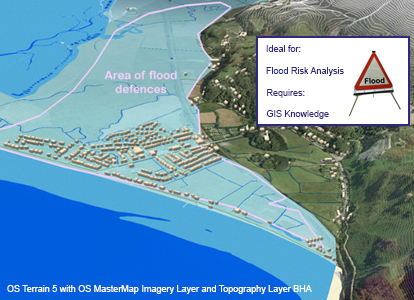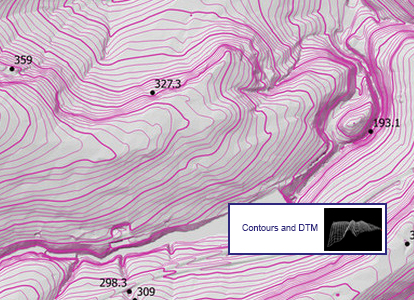 OS Terrain is the name given to Ordnance Survey's new range of height products, These are three-dimensional models of the bare earth surface known as Digital Terrain Models (DTMs):
OS Terrain 5 - A mid-resolution DTM product, designed to be interoperable with OS large-scale data.
The delivery of OS terrain 5 has been designed to offer both grid and contours for one price to save you having to manage separate product orders and licences - therefore as standard we will supply Shapefile contours, GML contours and the ASCII grid for every tile ordered.
Pricing starts from: £12.60 + vat per tile (each tile is 5km x 5km).

The total price is based on the following factors:

The number of tiles that you select
How many terminals you plan to use the data on
How many years you want to licence the data for
---
Step 2
Tile Size:
5000m x 5000m
Please Note:&nbsp &nbsp Area highlighted in blue will be the supplied area.
Best Practice:&nbsp Use the zoom tool to show full extents of area covered.
Altering area:&nbsp Click on the map to add or remove tiles. Tiles selected displayed in list ---->
Step 3
Please Note:&nbsp &nbsp If list blank, no tiles selected. Click on map to highlight tiles.
Select Licence Term:
---
OS Terrain 5
Support Section
OS Terrain 5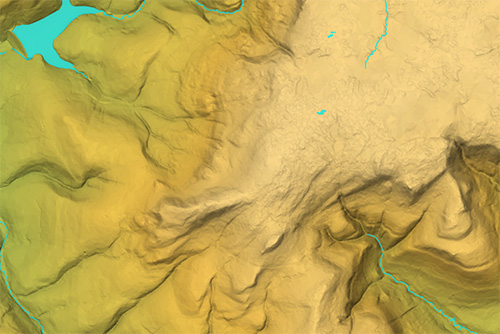 OS Terrain 5 is the height data you need to model construction projects within the wider landscape
Benefits and key features
If you are using OS MasterMap Topography Layer, you will not find another height product with this level of consistency and currency:
- Understand and communicate the visual impact of planned development
- Plan coastal protection measures and model what-if scenarios with confidence
- Get your message across with real-world, three-dimensional modelling
- Analyse wind speed, signal propagation and flood risk
- Identify gradients and access to planned developments for transport and utilities infrastructure
Unrivalled currency
OS Terrain 5 is regularly updated from the same source imagery as Ordnance Survey large-scale data. This ensures that their representation of changes to real world features are synchronised across thier product portfolio.
Targeted accuracy
Explicit modelling of significant landscape features such as roads, railways, slopes, quarries and lakes and a typical accuracy exceeding 2 m RMSE ensures a reliable representation of high-value features throughout Great Britain.
Specifications
OS Terrain 5 Specifications



| | |
| --- | --- |
| Format | GML 3.2 and ASCII grid for DTM, GML 3.2 and Esri shapefile for contours |
| Resolution | Grid: 5m post spacing. Contours: vertical interval of 5m. |
| Tile size | 5km x 5km |
| Scale | 1:10000 - works well with large scale data (OS Mastermap) |
| Supply | FTP, DVD, CD or USB (depends on quantity ordered) |
| OS Update frequency | Quarterly |
| Coverage | UK (excluding NI), Scotland, England, Wales available or select individual tiles |
Do I have to order grid and contours?
The delivery of OS terrain 5 has been designed to offer both grid and contours for one price to save you having to manage separate product orders and licences. There is a choice of contour formats so you select the type of contours you wish to receive. You will receive links to both grid and contours but are not forced to download any data formats that you do not want. However if you just want grid you do need to choose a contour type to complete the order as the product offers both formats for one price.
Why is OS Terrain 5 better than other height products?
Customers who are using other Ordnance Survey data products will not find another height product in the market that offers this level of consistency, coverage and currency with Ordnance Surveys topographic features. It is more than a product on its own, but a fully integrated part of the Ordnance Survey data stack:
Both grid and contours are available for one price;
Major roads, rail and large water bodies have been modelled with superior accuracy for better results in modelling applications;
OS Terrain 5 will be updated on a quarterly basis.
Revision frequency is planned to take place on a 3-5 year rolling cycle synchronised with OS large-scale data.
Are these products an update of OS Land-Form PROFILE?
No, OS Terrain products originate from a completely new capture flowline designed to use imagery flown for our large-scale products to produce height data for a new height content store. The store has been designed as the base for our 3D strategy to enable the height data to be used throughout our portfolio and for new products in the future.
Where are the gml schema files?
Why is the sea not represented as one value?
In OS Terrain, the mean high and mean low water lines have been assigned constant height values, based on the average for each tile from information sourced from tide tables. These values have been continued offshore up to the tile edge to ensure consistency (but do not affect the onshore values).

Due to local tidal conditions, the height of the mean high and low water mark varies continuously around the coast of Britain. Inevitably, this means that there can be a step from the tidal area between adjacent tiles. If you wish to remove this detailed information and apply other values for the sea you can select the mean high and low water boundaries from the contour product and use them as a bounding box.
Visual example
OS have ensured additional modelling for features that are often used for analytical applications – such as such as major communication routes, lakes, quarries and urban areas. See the example below with the motorway network and Killington Reservoir.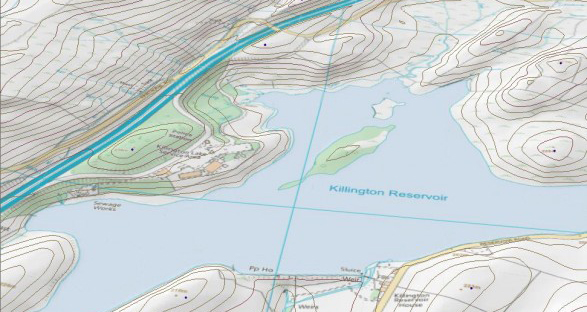 Product Details
Replaces OS Landform Profile
Downloads / Links
Suggested uses
Licence Information
1, 2 and 3 years available
Licence Number supplied with each purchase
---
Alternative Products

Ordnance Survey Large Scale CAD (layered) data.

OS MasterMap Topography Layer in DXF or DWG with optional contours at 0.5m, 1m or 2m intervals.

OS 1:25 000 Scale Colour Raster is the digital form of Ordnance Surveys popular OS Explorer Map. The detailed representation of the countryside in a way that is easy to interpret makes it particularly suited for displaying environmental applications. 10km x 10km Tiles.

1:10 000 Scale Raster provides a backdrop map product at a mid-scale on which you can overlay your information, to provide a geographic context for your data. Available in 5km x 5km and in Backdrop Colour (washout), Black and White or Colour.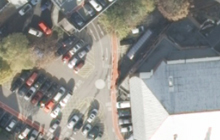 OS MasterMap® Imagery Layer yields compelling information that you cannot get from mapping alone, such as road markings, habitats, land use, vegetation, pipes and cables, utilities infrastructure, roof types, and building access. 1km x 1km Tiles suppled with the relevent .tfw and .xml file/s.
---