1:50,000 Colour Raster Tiles
---
Step 1: Select Location
Step 2: Click on Map to select Tiles
Step 3: Options & Buy
---
Product Information
OS 50k Raster: 20km x 20km Tiles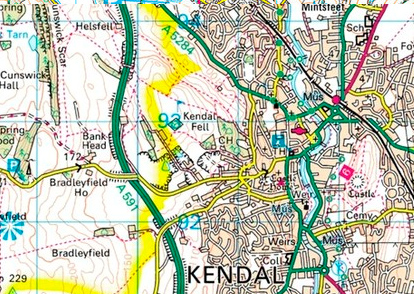 1:50 000 Scale Colour Raster is Ordnance Surveys digital form of the OS Landranger paper map which makes it useful to show the results of environmental analysis covering a large area.
Pricing starts from: £14.43 + vat per tile (each tile is 20km x 20km).

The total price is based on the following factors:

The number of tiles that you select
How many terminals you plan to use the data on
How many years you want to licence the data for
Other Downloads
---
Step 2
Tile Size:
20000m x 20000m
Please Note:&nbsp &nbsp Area highlighted in blue will be the supplied area.
Best Practice:&nbsp Use the zoom tool to show full extents of area covered.
Altering area:&nbsp Click on the map to add or remove tiles. Tiles selected displayed in list ---->
Step 3
Please Note:&nbsp &nbsp If list blank, no tiles selected. Click on map to highlight tiles.
---
1:50 000 Scale Colour Raster - 20km x 20km Tiles
Support Section
Geo-referencing
Geo-referencing files allow tiles of map data to be located in their correct geographical position when loaded into a geographical information system (GIS).
The geographical information is stored within the Geo-referenced tile so that they will load into to there real world position when loaded into your GIS software package.
You can download a sample tile via the link at the top of the page under the samples tab.
Below there are TIFF World Files (TFW) that can be used to geo-reference raster data in ESRI® ArcView® and ArcInfo® together with TAB files for use with MapInfo®.
TIP: The georeferencing files should be saved in the same directory as the files of the map tiles themselves.
How can I get Sea Tiles for maps?
Please note OS now supply additional sea tiles. These are free to download and enable users to complete sea areas at each zoom level as required.


Downloads
More about 1:50k Raster Data
This Ordnance Survey product is the data equivalent of the popular OS Landranger paper map series, those viewing the product are generally familiar with its features, making it an easy way to interpret the landscape.
This product provides an excellent overview of the main features and communication routes (including Public Rights of Way) for a large area which makes it particularly useful for development and land-use planning, environmental impact analysis, display, promotion and many more applications.
Product Details
Downloads / Samples
Suggested uses
Ideal for covering large areas
Licence Information
1, 2 and 3 years available
Licence Number supplied with each purchase
---
Alternative Products

Ordnance Survey Large Scale CAD (layered) data.

OS MasterMap Topography Layer in DXF or DWG with optional contours at 0.5m, 1m or 2m intervals.

1:10 000 Scale Raster provides a backdrop map product at a mid-scale on which you can overlay your information, to provide a geographic context for your data. Available in 5km x 5km and in Backdrop Colour (washout), Black and White or Colour.

OS 1:25 000 Scale Colour Raster is the digital form of Ordnance Surveys popular OS Explorer Map. The detailed representation of the countryside in a way that is easy to interpret makes it particularly suited for displaying environmental applications. 10km x 10km Tiles.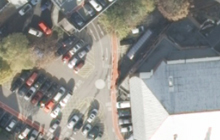 OS MasterMap® Imagery Layer yields compelling information that you cannot get from mapping alone, such as road markings, habitats, land use, vegetation, pipes and cables, utilities infrastructure, roof types, and building access. 1km x 1km Tiles suppled with the relevent .tfw and .xml file/s.
---