1:10,000 Colour Raster Tiles
---
Step 1: Select Location
Step 2: Click on Map to select Tiles
Step 3: Options & Buy
---
Product Information
OS 10k Raster: 5km x 5km Tiles
1:10 000 Scale Raster provides a backdrop map product at a mid-scale on which you can overlay your information, to provide a geographic context for your data.
We have it available in 5km x 5km Tiles and in the following formats: Backdrop Colour Raster (washout), Black and White Raster, Colour Raster - these products replace the old Landplan styled 1:10 000 Scale Colour Raster.


Pricing starts from: £20.66 + vat per tile (each tile is 5km x 5km)

The total price is based on the following factors:

The number of tiles that you select
How many terminals you plan to use the data on
How many years you want to licence the data for
---
Step 2
Tile Size:
5000m x 5000m
Please Note:&nbsp &nbsp Area highlighted in blue will be the supplied area.
Best Practice:&nbsp Use the zoom tool to show full extents of area covered.
Altering area:&nbsp Click on the map to add or remove tiles. Tiles selected displayed in list ---->
Step 3
Please Note:&nbsp &nbsp If list blank, no tiles selected. Click on map to highlight tiles.
Select Licence Term:
---
OS 1:10k Raster
Support Section
Geo-referencing
Geo-referencing files allow tiles of map data to be located in their correct geographical position when loaded into a geographical information system (GIS).

The geographical information is stored within the Geo-referenced tile so that they will load into to there real world position when loaded into your GIS software package.

You can download a sample tile via the link at the top of the page under the samples tab.


How can I get Sea Tiles for maps?
Please note OS now supply additional sea tiles and supporting TIFF World Files; these are free to download; enabling users to complete sea areas at each zoom level as required.
Downloads
VectorMap Local raster sea tiles -5 km x 5 km
OS VML 10k Raster Tiles replaces 1:10 000 Scale Raster
On the 1st March 2013, Ordnance Survey issues a
Formal notice of withdrawal of the 1:10,000 Colour Raster Product (LINK).
The cartographic style used for 1:10 000 Scale Raster was developed in 1995 and customer feedback indicates that this is no longer the styling that most users require.
Ordnance Survey have therefore developed three distinct raster variants of OS VectorMap® Local Raster: Black and White, Colour and Backdrop Colour. The colour versions have been developed based on user feedback and use a careful use of colour. They have created a palette acceptable to users including those with colour vision deficiencies (colour blindness). OS VectorMap Local Raster has also been designed to match the output styles of other Ordnance Survey's products.
Other minor detail that is not included on OS VectorMap Local Raster products
• Airfield identification mark, runway approach lights, signal square
• Anchorage points for radio and television masts
• Bollards, capstans, dolphins, mooring posts/rings
• Bus shelter
• Cranes (not travelling), hoists
• Drinking fountain, pump, hydrant, water point
• Electricity pillar
• Hopper
• Inspection pit
• Icehouse
• Letter box
• Lighting tower
• Pavement pecks
• Permanent way pecks along railways
• Railway detail (switch, slip, buffer, retarder, signal light, loading gauge, mail pick-up, signal post, water point)
• Ramp
• Saluting battery, gun
• Sand drag
• Water taps/troughs

Also:
Electricity transmission lines carried on single poles are shown in 1:10 000 scale basic areas (mountain and
moorland) only. Those extending into other geographic areas are terminated at suitable points of detail or at
a pole in a surveyed position either just inside or outside of the basic area.
The underground portions of the railways in London are not shown and stations whose entrances appear at
surface level are described as Sta.
Product Details
5k x 5k GeoTIFF format Tiles
Best viewed between 5k - 12k in GIS
Replaces OS 10k Colour Raster
Downloads / Samples
Suggested uses
Ideal for covering large areas
Licence Information
1, 2 and 3 years available
Licence Number supplied with each purchase
---
Alternative Products

Ordnance Survey Large Scale CAD (layered) data.

OS MasterMap Topography Layer in DXF or DWG with optional contours at 0.5m, 1m or 2m intervals.

10k Vector data for CAD or GIS - OS Vector Map Local derived - not as detailed as the large scale OS Mastermap but this mid scale vector product is particularly useful for covering larger areas.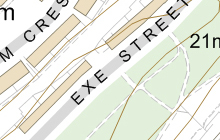 OS VectorMap® is an evolving family of products that offers the choice of letting you create your own backdrop map data. Designed for GIS use. 5km x 5km Tiles in GML.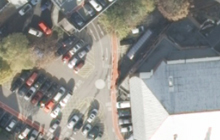 OS MasterMap® Imagery Layer yields compelling information that you cannot get from mapping alone, such as road markings, habitats, land use, vegetation, pipes and cables, utilities infrastructure, roof types, and building access. 1km x 1km Tiles suppled with the relevent .tfw and .xml file/s.
---