OS MasterMap Topography Layer® in DXF or DWG
---
Step 1: Select Location
Step 2: Alter Map Area
Step 3: Options & Buy
---
Step 1
Product Information
OS MasterMap Topography Layer® in DXF or DWG

Ideal for: Planning and property development

Development of new plans and governance of the planning process requires accurate, current mapping to help plan and show both impact and context of proposed planning developments, OS MasterMap Topography Layer provides the accurate framework to make your business decisions upon.

Available in: DXF or DWG format
Pricing starts from: £18.80 + vat (100m x 100m coverage)

The displayed price is based on the following factors: The ground coverage you select as well as how Ordnance Survey has surveyed the area. Example: 200m x 200m is a Settlement / Urban area would cost £47.30 + vat but in a Rural / less populated area would only cost £27.20 + vat

Settlement areas are surveyed at 1:1250 scale and Rural areas at 1:2500.
---
---
OS MasterMap Topography Layer® in DXF or DWG
Why not add the OS Terrain®5 (DTM) layer to your basket?
OS MasterMap Topography Layer combined with other Ordnance Survey datasets such as the OS Terrain product, provides the basis for detailed analysis to inform you about real and potential impacts on your customers. This height data is supplied in both grid and contours formats and is maintained as part of the same integrated revision process as Ordnance Surveys large scale data products which ensures the product is consistently maintained and offers unrivalled content currency. Particular attention has been given to the modelling of significant landscape features such as roads, railways, quarries and lakes.

Note: OS Terrain® 5 is a height data product created as a digital terrain model (DTM) representing the bare surface of the whole of Great Britain. Contours are generated from the OS Terrain® 5 using a third party application. They are not subject to Ordnance Surveys accuracy / specifications and are designed to provide a 2 dimensional guideline only. Ideal for Flood Risk Analysis as well as 3D modelling.

Simply select from the pull down menu just above the Add to cart button.



More about OS MasterMap Topography Layer®
OS MasterMap Topography Layer® is the most consistent, comprehensive, accurate digital representation of the geography of Great Britain available from a single source. It enables organisations to geographically enable business processes and underpins the nation's biggest and most complex commercial organisations and sits at the heart of central and local government policies and processes.
OS MasterMap Topography Layer FAQ
How often is the OS MasterMap Topography Layer updated?
All OS MasterMap® datasets are created from a single master dataset, which is refreshed regularly. Currently, the refresh period for Topography Layer supply is every six weeks.
Do OS MasterMap Topography Layer boundaries represent legal property extents?
No, they do not. OS MasterMap Topography Layer does not show information on land and property ownership.
What scale is OS MasterMap Topography Layer data?
We supply our DXF and DWG Mastermap at 1:1 and unitless.
For cartographic representation, OS MasterMap Topography Layer is captured and designed for display at 1:1250 and 1:2500 in urban and rural areas respectively. In GIS/CAD OS MasterMap can be viewed over a considerable range of scales. The most scale-sensitive feature types, such as cartographic text and symbol features, are fixed in size and rapidly become less clear at smaller display scales (that is, when zoomed out).
Do I need to have my own Ordnance Survey Licence before purchasing?
You do not need your own licence to use / buy this product - a licence number will be stamped / supplied with each purchase. As a best practice do not remove this licence number as it is required by Councils and other public bodies to check the authenticity of the Ordnance Survey data.
Product Details
Ground height layer option
Scalable within CAD / GIS
Suggested uses
Rural and environmental analysis
Land and property planning and transactions
Licence Information
1, 2 and 3 years available
Licence Number supplied with each purchase
---
Alternative Products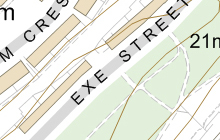 OS VectorMap® is an evolving family of products that offers the choice of letting you create your own backdrop map data. Designed for GIS use. 5km x 5km Tiles in GML.

10k Vector data for CAD or GIS - OS Vector Map Local derived - not as detailed as the large scale OS Mastermap but this mid scale vector product is particularly useful for covering larger areas.

1:10 000 Scale Raster provides a backdrop map product at a mid-scale on which you can overlay your information, to provide a geographic context for your data. Available in 5km x 5km and in Backdrop Colour (washout), Black and White or Colour.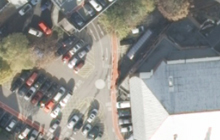 OS MasterMap® Imagery Layer yields compelling information that you cannot get from mapping alone, such as road markings, habitats, land use, vegetation, pipes and cables, utilities infrastructure, roof types, and building access. 1km x 1km Tiles suppled with the relevent .tfw and .xml file/s.
---